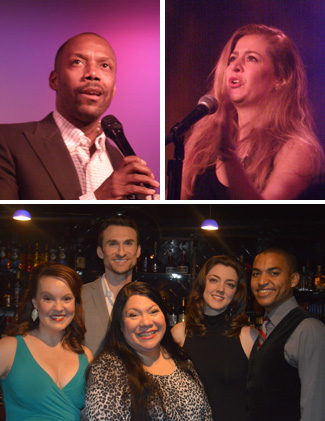 From 2007 to 2017 Media Blitz represented the renowned and much-missed Metropolitan Room – a premier music venue that launched numerous singing careers and nurtured a roster of major jazz and cabaret artists from across the US and abroad.
With Media Blitz as press rep, the Metropolitan Room guided super singer Marilyn Maye back to prominence, and launched the US career of British sensation Barb Jungr, as well as Marissa Mulder, and T. Oliver Reid.
Starting in 2008, Media Blitz co-conceived and co-produced the annual singers contest MetroStar Talent Challenge, that achieved acclaim for introducing a number of widely praised singers who have gone on to enjoy exciting careers.
Among the many Metropolitan Room artists who were supported by Media Blitz to reach new prominence were Lauren Fox, Jennifer Sheehan, Aaron Weinstein, Tom Wopat, Sharon Clark (from DC), Jon Weber, Mira Awad (from Israel), Rebekah Lowin, Carole J. Bufford, Marissa Mulder, Todd Murray, Gabrielle Stravelli, Maxine Linehan, Danny Bacher, Devin Bing, and Nicole Henry.