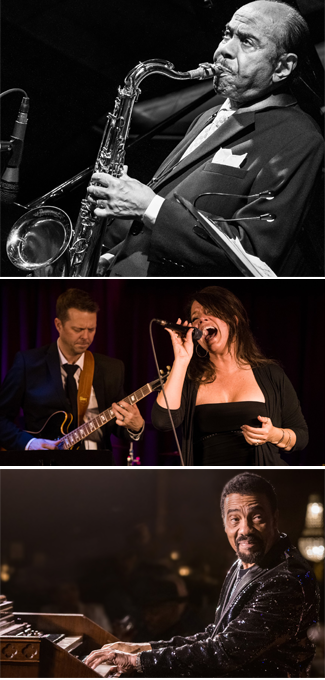 The lakeside supper club Crooners may be on the border of Minneapolis, but it's right in the heart of the Twin Cities music scene. With three unique music stages, this five-year-old music Mecca (in a city filled with noteworthy music venues) sees itself as reviving the classic American nightclub experience, with distinctive Midwestern touches. The formula emphasizes relaxed civility, a deliberate no-side-talking listening policy, and food that is fairly-priced, regionally-inspired and locally sourced.
Full of warm-toned vintage design element, Crooners offers stunning views of picturesque Moore Lake down a sloping lawn and past a stand of trees. Its walls are covered with photographs of some of the great singers and entertainers of the early jazz and swing eras, as well as the cream of the local and national scene, who have played the club recently.
Media Blitz is proud to be guiding the brand identity of this now beloved Twin Cities entertainment destination, where customers from a wide range of musical tastes, backgrounds and generations can connect and enjoy the special unique pleasures of a Midwestern roadhouse supper club, updated for modern sensibilities.