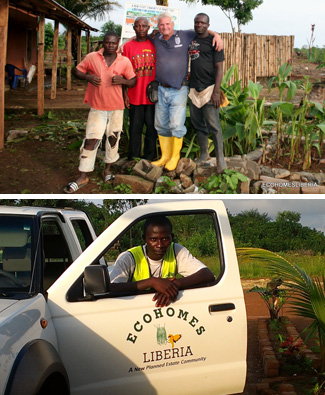 A housing innovator in the developing world, Broad Cove Partners — led by American entrepreneur Jim Brenner — funds, manages and partners with an expanding portfolio of sub-Saharan housing initiatives. The company's overriding business goal is to increase the supply of affordable, sustainable housing for Africa's booming and underserved middle class, while providing attractive risk-adjusted opportunities for forward-thinking investors.
But what truly sets Broad Cove apart is its emphasis on seeding on-going local economic viability. Through its dedication to local partnering, Broad Cove projects not only bring the benefits of home ownership to local families, but also help establish a web of supplier companies that continue to provide jobs long after their initial work with a Broad Cove-affiliated project is complete.
In Places Where it is Most Needed… Efficient, Accountable, Ethical AND Profitable Development.
Impact Investment, Sustainable Development