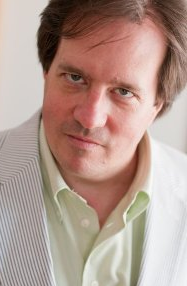 BECK LEE (Founder & Creative Director)
Dubbed the "St. Jude of entertainment publicists" by the Huffington Post, Beck founded Media Blitz, LLC in 1996. A marketing and public relations firm working with both non-profits and commercial interests in theater, film, music and international development, Media Blitz's clients include Off-Broadway's "My Son the Waiter, A Jewish Tragedy;" New Yiddish Rep (the groundbreaking "Waiting for Godot" and "Death of a Salesman" in Yiddish); Origin Theatre Company (producer of the annual Origin's 1st Irish Festival); Barrow Street Theatre; The Metropolitan Room; and Ireland's Irish-American television star and comedian Des Bishop.
At Barrow Street Theatre, Media Blitz helped introduce long-form improvisers TJ & Dave to New York audiences. Also at BST, Media Blitz has represented Des Bishop in "Made in China," the internationally acclaimed Yiddish "Waiting for Godot", as well as the innovative shadow puppet show "Swamp Juice."
Some of the theatrical productions Media Blitz has publicized include the long-running and highly acclaimed "Grandma Sylvia's Funeral," "The Countess," "Carnival Knowledge," "Secrets Every Smart Traveler Should Know," and "On Second Avenue." A segment on NPR's On the Media, which focused on the success of several promotions devised by Media Blitz for "The Countess," described Beck Lee as "something of a marketing genius."
Media Blitz is also the consulting producer for the critically acclaimed pop-up blues show "Pompie's Place," and is shepherding the play "Subprime" for a commercial Off-Broadway run.