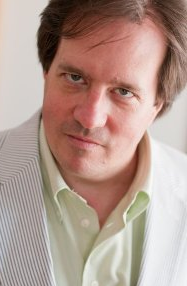 BECK LEE (Founder & Creative Director) Dubbed the "St. Jude of entertainment publicists" by the Huffington Post and described by NPR's On the Media as "something of a marketing genius," Beck Lee founded the marketing and public relations company Media Blitz in 1996.
In 2006, while continuing to generate national coverage for diverse companies in the U.S. and abroad, he began adding content creation and production to Media Blitz's service range in response to dramatic changes in the media.
Among his accomplishments, he has been credited with playing a crucial role in the resurgence of Yiddish theatre in New York; legitimized long-form improvisation as a respected theatre genre in the eyes of the New York theatre media (with the Chicago-based TJ & Dave at Barrow Street Theatre); and added further legitimacy to interactive and immersive productions through his work with the long-running "Grandma Sylvia's Funeral," PopUp Theatrics, and 3-Legged Dog among others.  Beck is currently leading the charge for Crooners Supper Club in Minneapolis, as their media relations and marketing advisor.  This fast-growing, three-stage music supper club has become a leading arts organization in a culturally rich and thriving city.
In film Beck represented for several years the Avignon-NY Film Festival as well as the German Film Service and Marketing, for which he served as its American marketing consultant.  (During that time a number of films had successful US releases, including two consecutive Oscar nominees — "Sophie Scholl: The Final Days," and "The Lives of Others," which won for Best Foreign Film in 2007.
In addition to his accomplishments raising the profile of cultural non-profits and independent commercial productions in film and theatre as a publicist, his work developing alternative points of contact with audiences has recently included conceiving and helping produce the first Immigration Arts Summit at the Museum of Jewish Heritage in 2017, and producing the MetroStar Talent Challenge at the Metropolitan Room.  He has helped establish the annual Origin 1st Irish Theatre Festival as a premier performing arts festival with an international profile.
Recently relocated to Minneapolis, but continuing to maintain a presence in New York, Beck is currently exploring new film and theatre opportunities, multicultural programming and championing new alliances between cultural, social cause and education interests to promote cross-group collaboration, cultural fluency, tolerance and civility among people of different backgrounds and orientations.